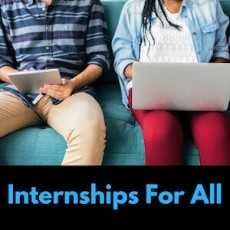 Internships For Engineers
Post openings for internships and part-time jobs for all engineers
516 Members
Join this group to post and comment.
How an internship will help to an engineering student?
Which one is best between doing project and internship?

Doing internship is kept as an important rule for those students who study under the affiliated universities.And the projects are being done by the final year students for r the sake of marks which are going to be added in their academic score.
While we talk about which one will help, both share a equal purpose.Either a project or an internship both will help as we do them hands on before joining into an company.We start learning various technologies and languages that are going to help us in our projects.Doing project teaches us not only how to do it but also various leadership skills,team skills,interact with everyone,solving a problem as a group and manu things which are going to help us in our future.Internship is either learning a new technology or working on the language in which we are perfect at.
But I think doing projects is very helpful even if we don't do any internship because it doesn't really matter. What matters is how different and innovative our ideas are and how we do them that it can be useful to others as well.
Some people have a doubt that they don't get a job if they don't do any internship.The truth even you don't do any internship it's fine until and unless you have done projects on your own.
Thanks,your answer helped me to get clear idea regarding my question.

As AICTE already make this mandate from the last academic session that a student need to complete 3 internships before completing their engineering. As every year lac of students completing their engineering int various stream, but they do not get a very good job from a very good company. There are three types of students who are listed here:
Category 1: Those who get selected in top companies are from the IITs, NITs and Other top private colleges. Most probably these type of candidates either they have the very good amount of knowledge or either they have thappa (Stamp (Only 20%)) they are from IITs and Top Colleges.
Category 2: Those who are from Government Colleges/Top colleges except category I but got only average packages.
Category 3: These type of candidates did not want to do engineering, they did engineering because of their parent's pressure from the private institute.
Because of 2 and 3rd categories a lot of unemployment in India. Why internship is necessary those guys who are not from the very good colleges have very good skills then they can get a job in MNC and other startups.
Internships are of utmost importance for engineering students, How:
Makes you industry ready
Helps you land a job
Explore your options
Where could you find internships?
Directly apply to an organization's internship programme
Through online portals