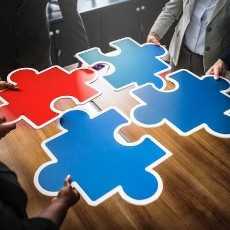 Tough Puzzles & Brain Teasers
Puzzles on logic and mathematics that will make you scratch your head.
77 Members
Join this group to post and comment.

Ticket clerk
A deaf and mute man came to the ticket counter at a subway station.The tickets are 50 cents each.The man gave one dollar and the ticket clerk gave him 2 tickets without even checking.
How did the ticket counter clerk know that the man needed 2 tickets?

The man gave two fifty cent coins.