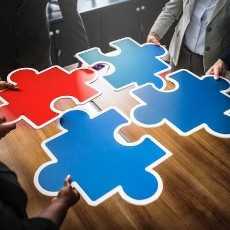 Tough Puzzles & Brain Teasers
Puzzles on logic and mathematics that will make you scratch your head.
79 Members
Join this group to post and comment.
Missing Dollar Puzzle: 3 guys rent a room at $30 - Where is the One dollar?
Three people rent a room at $30. They pay $10 each and go up to the room. The owner realized he charged too much and it was only supposed to be $25. He sends a boy up with the $5. Each of the people keeps $1 and they give the boy $2 as they can't share it. 
So now each person has paid $9 for the room (total $27) and the boy has $2.
Where is the other $1?