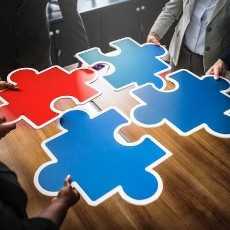 Tough Puzzles & Brain Teasers
Puzzles on logic and mathematics that will make you scratch your head.
76 Members
Join this group to post and comment.

How does the man do it?
A man has to get a fox,a chicken,and a sack of corn across a river.He had a rowboat,and it can only carry him and one other thing.It the fox and the chicken are left together,the fox will eat the chicken.If the chicken and the corn is left together,the chicken will eat the corn.
How does the man do it?

First he takes chicken to other end in rowboat and drops it there, next he comes and take fox and drops at other end and in his return he carries chicken along with him. After in his next trip he carries corn and leaves there. In his final trip he carries chicken. So no one cat any thing.