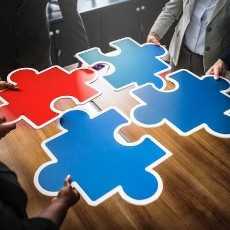 Tough Puzzles & Brain Teasers
Puzzles on logic and mathematics that will make you scratch your head.
77 Members
Join this group to post and comment.
Apple and Friends puzzle
 have a basket containing ten apples. You have ten friends, who each desire an apple. You give each of your friends one apple.

Now all your friends have one apple each, yet there is an apple remaining in the basket.

How?
Hit like button If you like !!!
Also comment !!!

You gave one of the friends the apple in the basket.
You give an apple each to your first nine friends, and a basket with an apple to your tenth friend.
Each friend has an apple, and one of them has it in a basket.