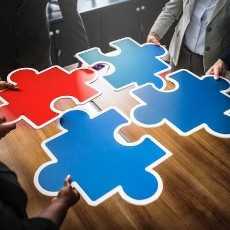 Tough Puzzles & Brain Teasers
Puzzles on logic and mathematics that will make you scratch your head.
77 Members
Join this group to post and comment.
5+5+5+5=555 - Draw one line on this equation to make it correct.
Write this equation on your paper and use a pencil to draw only one line anywhere on this equation.
5+5+5+5=555
The line you draw should make this a correct equation.
One of the lamest solutions I found on the internet was this - 😂 

What do you guys think is the correct solution? 

Yes this is right solution
How about if you put a diagonal line like this one -> / through the equal sign and then it means that 5+5+5 doesn't equal 555!