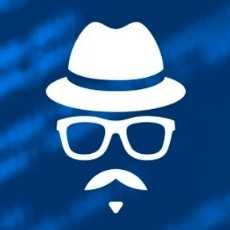 Hacker's Arena
Knowledge base and discussions group for Security enthusiasts
120 Members
Join this group to post and comment.
Information Security on Cloud - Explanation
Data on cloud does not have more security,where security is needed .In present days we give security to the data mostly using cryptography and steganography.
cryptography is to giving security to the data so that only the sender and receiver can only know the data.we use algorithms like RC2,AES,DES ,etc..and convert data using a key and transfer data,the receiver will know the key,using that he decrypt the data and use it.By using this third person cannot know about the data.
steganography is similar to cryptography the difference between  steganography and cryptography is that in cryptography, one can tell that a message has been encrypted, but he cannot decode the message without knowing the proper key. In steganography, the message itself may not be difficult to decode, but most people would not detect the presence of the message. When combined, steganography and cryptography can provide two levels of security. 
Hi @Manimalika Katakam most Cloud service providers have high security measures. I would say it is more safer than your PC! :)
Let me state Steganography this way. Steg is a way of hiding data inside a file, usually a media file. The hidden data might or might not be encrypted. Or the file itself could be encrypted for integrity purposes. But Steg can be broken faster than it would take for breaking encryption process.
Hii Naveen Sunil | CrazyEngineers  ya it might be more secure than my pc...but that might not be enough to the people who use cloud storage and has highly confidential data .stegnography can be defined in many ways ,i used it because i felt it would be easy to understand bit better😊 ........
Maybe that could be true for an individual who doesn't want to feel insecure and troubled. But talking about cloud security, it is reliably safe but I don't say that it's 100% safe, you still can trust it. I have felt the security level of cloud when I used AWS, GCP and others.
Your mails and many other assets are stored in a similar cloud server somewhere in this world. Like you said for sensitive data, but we can't talk about the confidentiality of the data. But it's available to you alone and it's integrity is preserved.