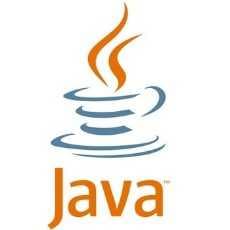 Java Developers
Group for Java developers and programmers. Ask questions and get answers related to Java programming
270 Members
Join this group to post and comment.

What's the next step after learning java basics ?
What's the next step after learning java basics ?
After learning basics you can start practicing writing small programs like generating Fibonacci series. Start developing small applications like making calculator, developing tic-tac-toe game. Later learn the back end as SQL Server or Oracle or etc and try to connect front end application with database. 

After learning the basics you first begin with easy programs like factorial, Fibonacci series and average of n numbers. Then start learning some of the build in functions. After you can even practice through online medium where the logic will be of higher level and where the code is compiled online so that you can develop more skills.
Knowing the 'basics' is one thing and building the ability to use those basics in writing code for an application is another. You need to build expertise in Java. 
Find out if you can really build smaller applications. It could be simply a calculator application or say inventory management system for a local grocery shop owner. 
These small applications would help you understand the basics in more depth. You will then feel the need to learn advance Java concepts. I hope this helps. You can start step by step as suggested by @Shivangi Agrawal and @DHIRAJ LOTLIKAR 

I think this is a must mention point, that along with java you should consider learning and studying algorithms. Having the basic knowledge of time complexities is very important for a developer to write efficient code. Apply your basic knowledge to all the real world problems you can draw an analogy with. It will be exciting to work on something you can relate with! And will push you to learn higher concepts. 

In my opinion since Java has a vast variety of frameworks and libraries you need to understand now on how to implement it in different fields such as web development, analytics, applications, mobiles , database connections(for most systems(if not all) have databases), etc. You can choose in which field you are currently on. For me I'm currently focusing on web development so I'm practicing myself to have a string knowledge on the Java framework called Spring Boot and Hibernate and also how to integrate it on other web development tools and platforms.

I assume you are done with the following :-
OOPS Conecpts
String Handling
Exception Handling
Nested Classes
Multithreading
Synchronization
Input and output
Serialization
Networking
AWT and EventHandling
Swing
LayoutManagers
Applet
Reflection API
Collection
JDBC   . 
You must also know the compilation process . 
In that case I assume now what you can try is to test yourself. Whether you really got the basics by looking up core java interview questions online  , or actually attending some walk-ins if you are confident about your skills . See, how rewarding . 
In case you are not interested in that kind of thing . You can start learning j2ee   i.e. making web applications /websites using java.  You will also learn some HTML,CSS and maybe some JavaScript in the process .You will enjoy . Look up servlet and jsp for a start .