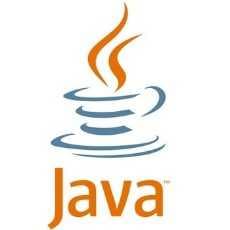 Java Developers
Group for Java developers and programmers. Ask questions and get answers related to Java programming
255 Members
Join this group to post and comment.
What are the advantages of learning java language ?

Here are the most popular reason why you need to learn Java:
Java is Easy to learn

Java is an Object Oriented Programming Language

Java has Rich API

Powerful development tools e.g. Eclipse, Netbeans

Great collection of Open Source libraries

Wonderful Community Support

Java is FREE

Excellent documentation support - Javadocs

Java is Platform Independent

Java is Everywhere
A student can read more comparison between.
https://hackr.io/blog/python-vs-java-2019
Python vs. Java in 2019
There are a lot of advantages of learning java. It is the best language that can be started with as it is simple and easy to learn.

Java is a popular programming language in the industry so you have lots of opportunities is that is what are you looking for.
With Java, you can develop a complete application. You can develop software, enterprise application, web application, desktop application, android application.
It is platform independent that is you can run in on any machine. It is highly secure which makes most of the industries to use it.
As every language has its own advantages even Java is useful in its programming way.Anyone who is interested in working with Back end technologies can start learning Java.It has many features with which it became successful.Below you can see the list and its explanation.
1.Simple:Java is easy to learn and anyone can easily write the programs in java.It is simple because most of the complex features present in c and c++ i,e pointers is not used in java.
2.Portable:Applications that are build using java are portable because they  can be executed  on any kind of computer using any operating system.
3.Object-Oriented:In java we have objects so it is referred as Object-Oriented.It has many of them like Encapsulation,Abstraction,Inheritance,Polymorphism.
4.Secure:It provides security with Encapsulation.
5.Robust:Whenever we find the unused variables in other languages we need to delete them.But in  java it does that on its own by using a garbage collector that deletes the unused variables on its own.
6.Multithreading: Java supports  multi threading which is not supported by c and c++.As multi threading refers to working with one or more number of applications at a time.
7.Platform-Independent:Java is write once,run anywhere language.We can write the code once in any platform and can run it different platform.
8.Architecture-Neutral:It is architecture neutral because of the size of primitive types is fixed.
9.High-Performance:Java is faster than any other language,it is an interpreted language.
10.Dynamic: It is a dynamic language as it supports dynamic loading of classes.
Java also has methods in it which are referred as   functions in c.
Your explanation is good.It is simple and understanding.one can easily understand the applications of java.

Java has predefined garbage collector.
After seeing all answers  I have one question why does java is better than c language in terms of being both robust and multi threading in nature?