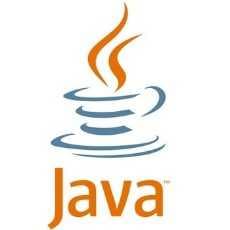 Java Developers
Group for Java developers and programmers. Ask questions and get answers related to Java programming
263 Members
Join this group to post and comment.

JAVA BUZZ WORDS
1.SIMPLE
2.SECURE
3.PORTABLE
4.OBJECT-ORIENTED
5.ROBUST
6. MULTITHREADED
7.ARCHITECTURE-NEUTRAL
8.INTERPRETED
9.HIGH PERFORMANCE
10.DISTRIBUTED
11.DYNAMIC

Simple - It's simple and easy to learn object oriented programming language.
Secure -Java provides a "firewall" between a networked application and your computer.When a Java Compatible Web browser is used, downloading can be done safely without fear of viral infection or malicious intent.
Portable - Java Provides a way to download programs dynamically to all the various types of platforms connected to the Internet.
Object-oriented - All program code and data reside within objects and classes.
Robust - Java is a strictly typed language. It checks code both at compile time and runtime.Java takes care of all memory management problems with garbage-collection.Java, with the help of exception handling captures all types of serious errors and eliminates any risk of crashing the system.
Multi thread - Java run-time system comes with tools that support multiprocess synchronization used to construct smoothly interactive systems
Architecture neutral -Java language and Java Virtual Machine helped in achieving the goal of write once; run anywhere
Interpreted -Bytecode is interpreted, which generates machine code that can be directly executed by the machine that provides a Java Virtual machine
High Performance- Java performance is high because of the use of bytecode.
Distributed -Java is designed for distributed environment of the Internet. Its used for creating applications on networks.
Dynamic -Java is capable of linking in new class libraries, methods, and objects.