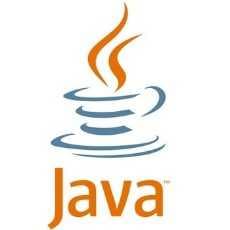 Java Developers
Group for Java developers and programmers. Ask questions and get answers related to Java programming
270 Members
Join this group to post and comment.
Is Netbeans software okay for learning java programming ?
Yes, it is one of the best IDE for JAVA.

There is one more IDE named Eclipse, also one of the best for JAVA along with Netbeans.

I am using Eclipse for java programming,which one is best than Netbeans.
So how do you compare between eclipse and net beans because they both run the same software of java ?

For Java there are many IDEs if you are working for any company then your company will decide which IDE you should use. If you are working alone or doing startup we have netbeans, Jdeveloper, eclipse and many more. One of my favourite is netbeans and it provides lot of feature.
If you want to learn Java in netbeans it will give you every thing it has shortcuts and if you are working on GUI swing then it will help to drag and drop. It can give you support for web application.
Lets come to eclipse, as per industries standard every one use eclipse. It is light weight means work on lower RAMs. Since it is open so we can create different new framework works on eclipse means it work faster. To a greater extent we can even create android apps through eclipse.

Yeah...it is best for learning java platform..and we can also learn on eclipse IDE
I'm a big fan of IntelliJ platform by JetBrains. Give it a try; though not free  - it's quite awesome. 

For learning Java initially, u should use notepad or notepad++ and run the code using the command prompt. This will help u with memorizing the syntax plus will help you to type a complete program without using any prediction for the syntax which many IDEs do and this way your practice will be strong as practice makes perfect.
For making projects or once you are done with your practice you can use any IDE, the best one is Eclipse. IDE is nothing but the integrated Development environment which helps u writing the code easily by predicting syntax, highlighting syntax or completing syntax.

Netbeans definitely is a very user friendly IDE ideal for those starting to learn Java. But not using any such IDE initially will help better to remember the syntax correctly. Once you're done with the basics you can switch to an IDE for solving complex problems like Swing GUI, servlets, applets etc. Almost all IDEs provide amazing functionalities suited to your needs. 

It's okay to use any IDE. You can choose which fits to you or which is the most comfortable for you to use. For me I'm currently using Eclipse. I used Netbeans before but I switched to Eclipse when I discovered it. I am more comfortable with Eclipse so I'm in Eclipse right now.