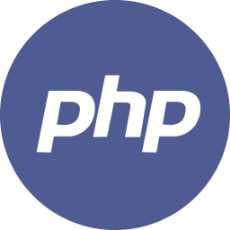 PHP Programming
Group for all things PHP, Coding Help, Problems and Solutions
104 Members
Join this group to post and comment.

What are the different frame works in PHP?
Frame work is the set of software or program for executing the code easily. There are various php frameworks such as FuelPHP, CakePHP, FlightPHP, Symfony, Laravel, Zend etc.
FuelPHP: FuelPHP works on Model view control and have innovative plug-ings. It supports router based theory where you might route directly to a nearer the input url, making the closure the controller and giving it control of further execution. 
CakePHP: Cake PHP is a great source to build up simple and great web application. Some great feature which are inbuilt in php are input validation, SQL injection prevention that keeps your application safe and secure and attacker free.
FlightPHP: Flight PHP is used to make RESTful web services and it is under MIT licence.
Symfony: Symfony is for mainly for highly professional developer to build websites with PHP components such as Drupal, PHPBB, laravel, eX, OROCRM and piwik.
Laravel: Laravel is most useful for RESRful Routing and light weight bled tempting engine. Laravel has integrated with some of great components of well tested and reliable code.
Zend: Zend is Modern frame work for performing high end web applications. This works based on Cryptographic and secure coding tools.
There are various other frameworks as well but each framework is based on what application you want to build.
Laravel's the framework this site has been built upon. 

The term 'frameworks' refers to libraries of files that include several basic functions. The goal of a framework is to provide you with a foundation you can use to develop projects more efficiently. 
Laravel
It has elegant syntax. It can access to functions such as user authentication, session management, and caching. We can extend Laravel's core functionality using add-ons.
Codeigniter
It uses MVC architecture . It can build lightweight applications that run well on modest servers. 
Symfony
It has built-in testing functionality.  Symfony can be a strong option if you care about modularity. 

PHP is one of the most popular web programming language and has been used by million of today's website.According to a survey done by W3Techs ,it is used by 82% of majority web server.The reason why PHP is so popular is it's interactive features and easy to learn .It also has some great frameworks to make your development crazy fast,more productive and protects you from low level errors.Now we see the best frameworks for PHP development that are made by the community around the world and are also free to use.
1.Laravel:It is the most popular PHP frameworks used by developers today.Even it is just still new but it has catch lot of developers attention.The latest version of laravel comes as individual composer packages.It features with good routing,easy authentication, migrations support and many more.
2.Symfony:Symfony is a flexible, scalable yet powerful PHP frameworks of MVC application.Its goal is to make webapplication creation and maintenance faster with less repetitive coding.
3.CodeIgniter:It is a free PHP framework maintain by Ellislab.It has an excellent documentation with large user community.There are many features that will make you taste code igniter for your project.
4.CakePhp:CakePhp is a framework that support version 4 and above.It is easy to learn with fast and flexible templating.The integrated CURD(create,read, update, delete) is a handy feature in CakePhp for database interaction.It also has various built in feature for security,email, session,cookie and request handling.
5.Zend Framework:This is scalable and full featured object oriented php framework.It is now available in version2 with lots of new features and improvements.It has an online training and certification which make it popular and used by plenty of enterprise organizations.
6.Phalcon:Inspired with the fastest living bird of Falcon,phalcon framework offers the same ability which is speed.When compared with other popular frameworks it has fastest time request and lowest memory usage according to systems architect.It is purely written with c/c++ for performance optimization purpose.
7.Slim:Slim is a lightweight Mirco framework for PHP inspired by Sinatra,a ruby framework.It has a tiny size and is built with incredible routing system.
8.YiiFramework:It is a modern PHP framework and is easy to install it is also highly extensible and has built in integration with a great PHP testing framework.
9.Fat Free:It is a powerful and easy to use PHP microframework developed in 2009.It is one of lightweight framework and was developed almost entirely in PHP with main features of URL router.
10.Kohana:It is a framework with hierarchical model view controller and was built with PHP oop in mind.