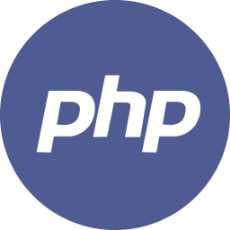 PHP Programming
Group for all things PHP, Coding Help, Problems and Solutions
104 Members
Join this group to post and comment.
Is it worth learning PHP in 2019?
I keep on hearing that PHP is dying and there is no point in learning PHP programming. I beg to differ. PHP ain't going anywhere at least for the next 10-15 years for sure. Major sites are running PHP and WordPress, the software that controls almost 30% of the Internet is coded in PHP.
There are going to be tons of PHP jobs in the market; but those will mostly be for those developers who are well versed with some framework - like CakePHP, Symphony, Laravel or CodeIgniter. What's your opinion about learning PHP in 2019? 

A lot of websites today still use PHP because of it's easy to deploy code and robustness. Using extensions are very simple. You have different frameworks.
Why is PHP famous? Instead of creating native apps many companies use PHP to make web apps that does processing internally easy. For example, Gym management, Library management, Billing, etc is done on PHP webapp hosted on local server like xampp or similar ones.
Most of the security options are available on PHP. OWASP security documentation largely uses PHP examples and deploying samples.

From what I see around me among my friends, I want to stress that programming fundamentals are more important than any particular language. PHP is not the preferred language to learn for the sake of learning. But if you are going to plan your career in web development, I think PHP is a great choice in 2019 or even in 2020. That said, one shouldn't be stuck on PHP along. Like @Kaustubh said, keeping yourself familiar with frameworks is SUPER important. Being relevant with the times is the key motto for any programmer.
Of course programming fundamentals are more important. However, the job markets tell a different story. There was a steady decline in the PHP job market for several years; and it's only now that we have some stability. Thanks to 'composer' and frameworks like Laravel and Symphony that keep PHP going.
It's apparent that JavaScript is invading the job markets and most modern frameworks like Vue, Node and Angular are getting all the developer love. That said, there still are several startups and even large companies that are picking up PHP to launch their products and services. 
PHP ain't dying anytime soon. 

Yes, it's relevant. But you need to add some JS salt to actually get a job!

If you google must-know programming languages in 2019, you will probably find - Python, Java and PHP in the top 5 list. This was same as last year. PHP is here to stay I think.
@Rohit Kumar  - Yes, JS is a must these days. I'm looking to explore Vue whenever I get free time. It's quite easy to use, I've heard.