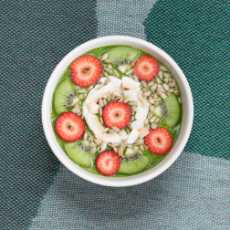 Health and Fitness For You
Health, diet, exercise, weight loss, bodybuilding, gym related tips for all engineers.
73 Members
Join this group to post and comment.
What is the healthy way of weight loss?
I have more work so I can't concentrate more on my diet😞 
Yeah, I'm following TMAD (Two Meals A Day) die and it's working really awesome for me. Will observe for the next 3 months and post my observations.
Can you please suggest this method to me now?

I too have heard a lot about the two meal a day diet plan. I think it's amazing how we never heard of this before.. because we sit all day everyday.. it's not necessary to consume so much FOOD! ALL THE TIME!
Choose any 2 time slots of the day and eat at the same time everyday. Do not eat anything between these 2 meals. You can drink fluids like vegetable juices, coconut water or green tea.
Avoid tea and coffee as it contains milk and sugar in India.