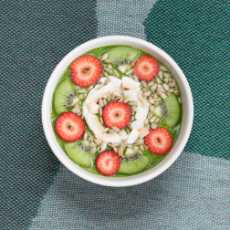 Health and Fitness For You
Health, diet, exercise, weight loss, bodybuilding, gym related tips for all engineers.
74 Members
Join this group to post and comment.
Is sun exposure important for good health?
I recently understood what it means to be Vitamin D deficient. As a vegetarian all my life, I had no idea that Vitamin D deficiency in our generation due to extreme lack of expose to sunlight has become a common phenomena. Even though our bodies derive the Vitamin D from milk and milk products like curd, paneer and cheese, if there is insufficient sun exposure, our bodies can't retain the Vitamin D, which is a supremely important element for the proper functioning of our systems.
Anyone else heard of this and taken measures to improve Vitamin D in their diet?
Yeah, but it works only when the Sun is directly above. So the 'morning sunshine' ain't no good use. Go for the sunlight between 12 pm - 3 pm 
Right. It has been a common misconception that you need to get in the early morning 6 to 8 am sun rays to get Vitamin D.

Recently my aunt got severe joint pains and gone through almost all the tests and all are normal. At last she took vitamin D test and got to know that it is because of vitamin D deficieny she is struggling with joint pains and not able to walk properly. It takes two years for her now to get rid of that deficieny. She has been adviced to sit in sunlight for 4 hours daily.