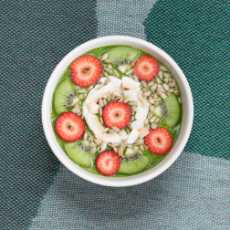 Health and Fitness For You
Health, diet, exercise, weight loss, bodybuilding, gym related tips for all engineers.
75 Members
Join this group to post and comment.

Daily Routine for Healthy Life By Swami Ramdev
In this short video, Baba Ramdev has given short but useful tips for a healthy daily routine.
https://www.youtube.com/watch?v=XRRJytS1hO4
For those who don't understand Hindi, here's a summary of what he's said -
1. Drink water first thing in the morning. Lukewarm in winters and Normal room temperature water in Summers.
2. Have milk from cow.
3. Do not repeat the same oil always to cook food. Interchange between Mustard, Sesame, Groundnut, Ricebran oils.
4. Keep a smile on your face while eating.