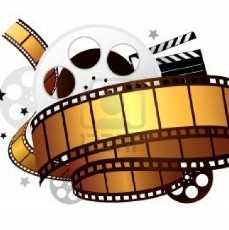 Movie Maniacs
Love movies? Latest movie reviews, recommendations and opinions.
50 Members
Join this group to post and comment.
Which was the best bollywood movie of 2018?
Which movie was the best movie of 2018 according to you? Why?
I'll start the ball rolling. I think 'Tumbbad' should get the title of the best movie of 2018. A super different story and excellent work in all the departments.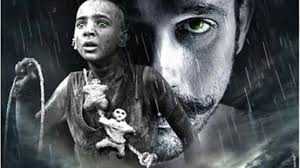 I think the winner in this department has to be hands down - Andhadhun. After releasing in October 2018, it is still the most talked about in friends circles. The excellent story, unexpected turns at every moment kept me glued to the screen till the end. Deserves to be on the top.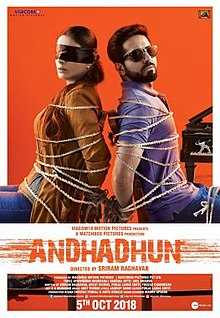 Serially listing down the top 10 Bollywood films of 2018 I liked:
Tumbbad - One of the best executions I've ever seen on-screen. The VFX sets new standards for Indian films.
Andhadhun - A Poirot-esque film where a major twist is introduced in the very first minutes, and you're still keyed in for the rest of the film for the remaining twists to unfold.
Raazi - One of the best Indian spy thrillers. 
Omerta - Inspired by a true story that explores how youngsters are brainwashed into organized terrorism.
Karwaan - Three people make an unlikely group and set off on a road trip to discover their true selves. It's super fun.
Badhaai Ho - An older couple discover they're pregnant and become a cause of embarrassment for their family.
Stree - A comedy horror inspired by an urban legend about a women's spirit who knocks on people's doors at night.
Sui Dhaaga - A small town couple struggles to establish their tailoring/clothing business.
Bioscopewala - I'm a bit biased about this film because it's inspired by the story Kbauliwallah (a personal favorite).
Love per square foot - A romantic comedy about a boy and a girl who want to buy their own house in the city of Mumbai.
... What happened to 2.0? Not even in the list! 😐 . I'm looking forward to watching Petta in threatre. 

I loved Raazi and Stree the most. Both different genres but super entertaining.  Badhaai Ho too had some nice punches.. Yet to watch 2.0
2.0 has some amazing VFX and was a good entertainer, but not among the best I saw last year. 😊 
Tumbbad and 2.0, both assure that the Indian VFX scene is finally maturing.

My vote goes to Tumbbad. Take a bow, Sohum Shah and Rahi Anil Barve
Update - Yes Andadhun should win the award for best story. Quite an interesting plot! 

2.0 has best VFX edit.
Petta will break Box office Records I hope. Waiting to see in theatres.