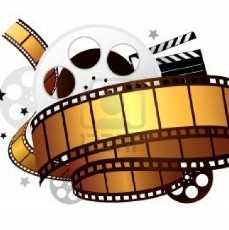 Movie Maniacs
Love movies? Latest movie reviews, recommendations and opinions.
50 Members
Join this group to post and comment.
The most mend bending film I've ever seen- PRIMER
So to give a little introduction about this film, the film starts with a group of young entrepreneurs who are discussing about the their clients. Among the group, there are two friends, Aaron and Abe, who secretly try to make a a machine which stops things from the effects of gravity but they accidently also make the things stop from the effects of time. But this is not a time machine by which you can go into future or past. This machine can help them to travel between two endpoints in the history of the machine itself. They try to use it as a way to bet on shares and earn money. 
But everything goes haywire when they encounter their future selves who have come back to the past to prevent something from happening. Now the future images of the two must prevent the present images of themselves from knowing their intentions. Similarly, the present images of two must find out about the plan of future images.
This film is so mind bending that  I literally had to watch this film for 6 times to understand their story. I hope you all see this film as this film is a masterpiece of time travel.
https://en.wikipedia.org/wiki/Primer_(film)

GREAT suggestion friend! I will definitely watch it tonight.