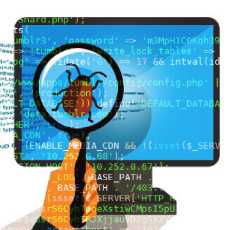 Software Testing Squad
All About Software Testing In One Place!
131 Members
Join this group to post and comment.

What is the differecen between Selenium Remote Control and Selenium Server?

Selenium Remote Control (RC) is a test tool that allows you to write automated web application UI tests in any programming language, against any HTTP website, using any mainstream JavaScript-enabled browser.
For instance, if the application under test returns a result set, and if the automated test program needs to run tests on each element in the result set, the programming language's iteration support can be used to iterate through the result set, calling Selenium commands to run tests on each item.
The Selenium RC components are :
Selenium Server : Acts as an HTTP proxy for browser requests.
Client Libraries : For various programming languages, each of which instructs the Selenium Server in how to test the AUT by passing it your test script's Selenium commands.

Nowadays Selenium Webdriver is much in talk and use. Selenium RC is out-dated now. 
You can also look out for Selenium IDE record-play-back browser based software.

Selenium Remote Control is a test tool that allows you to write automated web application UI tests in any programming language such as Java, C#, Perl, Python and PHP  to create more complex tests such as reading and writing files, querying a database, and emailing test results.
Selenium server is the program that drives the browser.It embeds Selenium Core framework and injects it into the browser.
The Selenium server is the intermediator between the browser and Selenium RC because Selenium RC won't make a direct call to a browser. So we have to start Selenium server prior to starting running Selenium RC test cases.