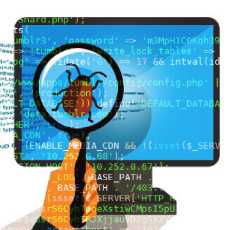 Software Testing Squad
All About Software Testing In One Place!
131 Members
Join this group to post and comment.
What is test plan and test strategy?
What are the steps taken in test plan and test strategy?

Test plan helps us understand and determine the effort required to validate the system and quality of the application under various test.The test plan document also helps other developers and business manages to understand the details of the tests.It acts as a rulebook that guides us and allows us to follow the standards.The management team can review and re-use the plan for test estimation,scope,test strategy etc.
The below following 8 steps  involved in creating test plan for any software.
Product Analysis
Designing test strategy
Interpret test objectives
Outline test criteria
Planning Resources
Define test Environment
Estimation and Scheduling
Govern test deliverables
Test Strategy document (Test Approach document) is a static document that specifies how QA process is carried out in the company.It defined the main goals that need to be achieved and measures used to implement them.Clearly written testing strategy determines the scale of the project and helps the team take into account all the activities related to the testing process.
Steps involved in test strategy document are as follows :
Scope and objectives.
Business industry standards to follow.
Key business issues to pay attention to.
Roles and responsibilities.
status reporting.
Testing tools.
Possible risks and ways to leverage them.
Configuration or changes management.
Issues tracking and reporting.
Test deliverables.