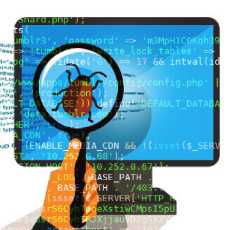 Software Testing Squad
All About Software Testing In One Place!
125 Members
Join this group to post and comment.
What is gorilla testing?
Gorilla Testing is a testing type performed by a tester and sometimes by the developer as well. In Gorilla Testing, one module or the functionality in the module is tested thoroughly and heavily.
The objective of this testing is to check the robustness of the application.

In Gorilla testing no test cases and test data are set.It uses random input data to test the system. Each time different random data (that maybe valid or invalid) is provided as input to test the result and observe the behaviour of the system.
This testing method is mostly used in  testing  games.

Gorilla Testing is a testing technique in which testers test a particular module thoroughly in all aspects. Due to the brutal nature of this testing technique, it is also known as Torture Testing or Fault Tolerance Testing. 
Each module of the final product is picked one at a time and tested with a range of valid and invalid inputs.  The inputs are random in nature.
Disadvantages of gorilla testing are
1. Time consuming
2.Expensive
3.Tools not readily available
Interesting. I've never heard about Gorilla testing ever. How does it differ from regular Unit testing?
Gorilla Testing is a technique wherein a module of the program is repeatedly tested to ensure that it is working correctly and there is no bug in that module.A module can be tested over a hundred times, and in the same manner.Gorilla Testing repetitive manual testing is done progressively to test the robustness and capability of the software application. 
Unit Testing of software applications is done during the development (coding) of an application. A section of code is isolated to verify its correctness. Unit Testing is usually performed by the developer.
Gorilla Testing is performed during the last stages of the Software Release Life Cycle to positively conclude that all facets of the product are working within the expected range.