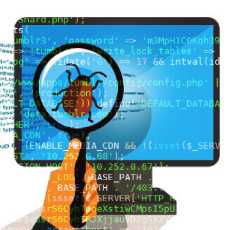 Software Testing Squad
All About Software Testing In One Place!
131 Members
Join this group to post and comment.
What is cyclomatic complexity?

It is software metric to measure the complexity of the program for coding related errors. In software terms ,  It is a quantitative measure of the number of linearly independent paths through a program's source code.
The software was  developed by Thomas J. McCabe Sr. in 1976. 
It is important and used for two different reasons :
To limit code complexity
It also determines number of test cases required 
These metric is said to be the most complicated metric to understand, thus making it difficult to calculate.
//------------------ 
To calculate CC, following formula is use: 
CYC = E – N + 2P
In this equation:
P = number of disconnected parts of the flow graph (e.g. a calling program and a subroutine)
E = number of edges (transfers of control)
N = number of nodes (sequential group of statements containing only one transfer of control)

//------------------ 
Thanks for your contribution.