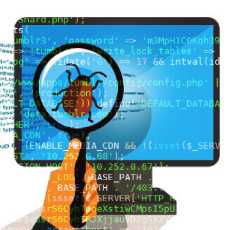 Software Testing Squad
All About Software Testing In One Place!
131 Members
Join this group to post and comment.

What is Alpha Testing in Software QA?
Alpha testing is a type of acceptance testing; performed to identify all possible issues/bugs before releasing the product to everyday users or the public.  Alpha Testing performed at developer's site .  It involves white box and black box testing techniques, It ensures quality of product before moving to beta testing

Alpha testing is the last testing done by the test teams at the development site after the acceptance testing and before releasing the software for beta test.Aplha testing can also be done by the potential users or customer of the application.But still this is a form of in house acceptance testing.It is defined as a type of software testing performed to identify bugs before releasing the product to real users of the public.The main objective of aplha testing is to refine the software product by finding and fixing the bugs that were not discovered through previous tests.
Aplha testing involves two phases:
1.The first phase of testing is done by in house developers.They  either use hardware assisted debuggers or debugger software.The aim to catch bugs quickly.Usually while aplha testing a tester will come across a plenty of bugs, crashes, missing features.
2.While the second phase of aplha testing is done by software QA staff,for additional testing in an environment.It involves both black box and white box testing.
So aplha testing can be envisioned as an online application that is not completely ready for the usage but has been opened up to get some initial feedback.
How to do alpha testing:
1.Review the design specification and functional requirements.
2.Develop comprehensive test cases and test plan.
3.Execute test plan
4.Log defects.
5.Retest once the issues have been fixed.