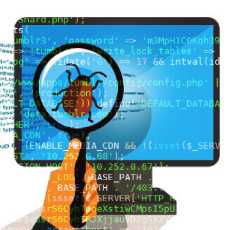 Software Testing Squad
All About Software Testing In One Place!
133 Members
Join this group to post and comment.

What is Adhoc testing?
Adhoc testing, usually known as random testing is a form of testing which does not follow any test case or requirement of the application. Adhoc testing is basically an unplanned activity where any part of the application is randomly checked to find defects.
In such cases, the defects encountered are very difficult to reproduce as no planned test cases are followed. Adhoc testing is usually performed when there is a limited time to perform elaborative testing.

When a software testing is performed without proper planning and documentation, it is said to be Adhoc Testing. Such kind of tests are executed only once unless we uncover the defects.
Adhoc testing can be performed when there is limited time to do exhaustive testing and usually performed after the formal test execution. Adhoc testing will be effective only if the tester has in-depth understanding about the System Under Test.
Forms of adhoc testing
Buddy Testing:  Two buddies, one from development team and one from test team mutually work on identifying defects in the same module. Buddy testing helps the testers develop better test cases while development team can also make design changes early.
Pair Testing:  Two testers are assigned the same modules and they share ideas and work on the same systems to find defects. One tester executes the tests while another tester records the notes on their findings.
Monkey Testing:  Testing is performed randomly without any test cases in order to break the system.