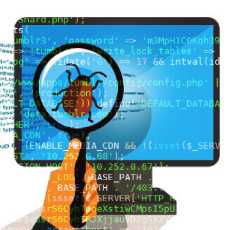 Software Testing Squad
All About Software Testing In One Place!
128 Members
Join this group to post and comment.

What are the modules of an automation testing framework?
An automation testing framework is responsible for creating a test harness with a mechanism to connect with the application under test, take input from a file, execute the test cases and generate the reports for test execution.
Modules of automation testing framework:
Test Assertion Tool: This tool will provide assert statements for testing the expected values in the application under test.
Data Setup: Each test case needs to take the user data either from the database or from a file or embedded in the test script. Frameworks data module should take care of the data intake for test scripts and the global variables.
Build Management Tool: Framework needs to be built and deployed for the use of creating test scripts.
Continuous integration tool: With CICD (continuous integration and continuous development) in place, continuous integration tool is required for integrating and deploying the changes done in the framework at each iteration.
Reporting tool: A reporting tool is required to generate a readable report after the test cases are executed for a better view of the steps, results, and failures.
Logging tool: The logging tool in framework helps in better debugging of the error and bugs.