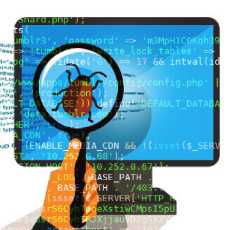 Software Testing Squad
All About Software Testing In One Place!
128 Members
Join this group to post and comment.
What are some of the bug or defect management tools?

List of the Top Bug and Defect Management Tools
Teamwork Projects
Trello
Asana
Redbooth
Active Collab
Jira
DoneDone
Mantis
Manuscript
Basecamp 3
In addttion for the answer ,here's some further details of each tool:
1.Teamwork Projects
In addition to being a great defect management tool,Teamwork offers a chat and helpdesk solution too.
2.Trello
Trello as a bug tracker by creating custom bug fix workflows using "lists" that correlate to the status of a bug.It was conceived by Fro Creek Software.They recently released a desktop app and also provide a free mobile app.
3.Asana
It is a popular alternative to some of the other leading defect management tools out there.Tracking bugs in Asana is easy,and they even let you create custom fields.
4.Redbooth
Redbooth is a modern project management tool with a lick user interface.It also supports markdown text formatting,spreadsheet import,and much more.
5.Acitve Coolab
It is one of the defect management tools that sells a cloud-based monthly plan,or self-hosted option.One of their unique features is the ability to create invoices,making Active Collab a great all-in-one solution for agencies and consultants.
6.Jira
There is no doubt that Jira is one of the biggest leader in the defect management tools space. Loggin bugs in Jira is as easy or complicated as you make it issue fields can be required,or option.
7.DoneDone
It claims themselves as an issue tracker clients can understand and software teams will appreciate.Addition features include "public issues" for collecting customer feedback,and a tablet and mobile application.
8.Mantis
Mantis is a simple open-source bug tracker built on PHP.Alternatively,MantisHub hosted option provides expert email support and an extensive knowledge base,as well as exclusive plugins for helpdesk,user import and chat integration.
9.Manuscript
It was developed by the same team behind Trello,Fogcreek Software and previously known as Fogbuzz.Manuscript has also developed several integrations that allow you to introduce agile project management,storage,chat,and code hosting.
10.Basecamp3
Basecamp is a single place to organize your project,teams,and company wide communication.Everyone from a building construction team to software development teams uses Basecamp.