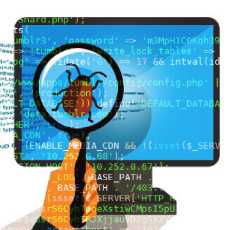 Software Testing Squad
All About Software Testing In One Place!
130 Members
Join this group to post and comment.

What action does tester have to take if the timelines are suddenly slashed to minimum for testing?
I think this is the case faced by  lot of testers out there, can we have some discussion on this topic.
What will be the action from we guys as tester if timelines are suddenly dropped to minimum of testing?
Most of you must have been through this condition. Please let us discuss here what you did in that condition?
Okay, I've faced this situation. I was working on a project that had QA deadline in about 2 weeks. 
We had to suddenly shrink it to just 3 days because of some accidental development ( read: mismanagement ). 
We then simply picked up the most important functional test cases and add them to our smoke test plan. We were able to execute all the tests within just 3 days and Okay the build. The thing is - you've to think from the end user's perspective. Depending upon the type of software and its intended users; keep in mind that users aren't always willing to 'break' the software. They simply want the software to run as intended.
That's where the smoke test plan helps. I'm willing to listen to other opinions because this is of personal interest to me. 👍