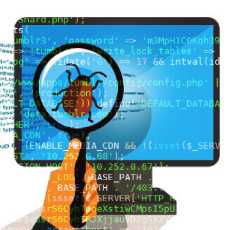 Software Testing Squad
All About Software Testing In One Place!
128 Members
Join this group to post and comment.

Verification and Validation in software testing
Verification(Static testing) is the process to ensure whether we are building the product right i.e. to verify whether we are developing the product according to the requirements or not.
Validation(Dynamic testing)  is the process, whether we are building the right product i.e., to validate the product developed is right or not.
Reviews, walkthroughs or inspections are referred to as static testing, whereas executing programmed code with a given set of test cases is referred to as dynamic testing.

Verification is evaluating software in development phase.It will determine whether the software is of high quality .The main objective is to check that product developed  is as per the requirements and design specifications. It is carried out by QA Team. Cost of errors caught in verification will be less than that of validation.
Validation is evaluating the final product to check whether the software meets the customer expectations and requirements. The main objective is to make sure that the product actually meet up the user's requirements .Actual product or Software under test will be evaluated during this process. It is carried out by testing team .