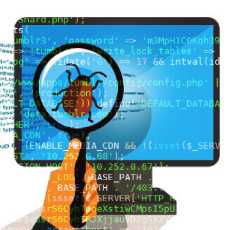 Software Testing Squad
All About Software Testing In One Place!
131 Members
Join this group to post and comment.
Should I mention development background for software testing job?
I have four years of software development experience among that i done one year manual testing but it is not shown in experience letter  so how i can show it in resume ,i want to shift my career to software testing profile, i am studying for ISTQB,selenium  and good in .net,sql,core java ,please help

I am surprised that you want to switch from software development to software testing. Any specific reason for doing that?
It would be wrong to not mention your prior development experience. It's not considered as a negative for software testing role. In fact having a development experience will help a lot for software testing. ISTQB is good start. Look here fore more certifications related information Which software testing certification is the best one for getting a job? | CrazyEngineers
I am still want to know why are u switching yo testing?
I am married from past 4 years so in early marriage days i was not able to concentrate on job work ,after that i suffered from many health issues so was not able contribute upto the manager expectation ,after that i got pregnant and my manager given me some trainer work and manual testing work in which i got much more domain knowledge ,and i liked it very much ,so currently i am learning ISTQB as well as selenium and looking for testing job as i lost interest in development work
Which was so repetative ,coding only masters save,update,delete,show
So please send resume sample ,that giving idea to mention change in career paths ,as per my situation
You don't have to mention the reason in Resume. Just mention the experience and the project that you worked on. If the Interviewers asks you about the switch, only then you'll have to respond. 
You can use any professional resume template that you find online. If not, we could recreate a professional resume for you - for a price (~costs Rs. 2499, including tax), which includes a professionally designed template as well.  
ISTQB is a must if you want a job in software testing. However software testing can become boring as well if you are not prepared for software automation testing. 
That i know sir ,so i am learning core java and selenium for automation testing
Don't call me sir. Good luck with Selenium. Do inform your friends or colleagues about this group. We need to make it larger. 

If your really interested to continue in Testing,in future don't want to go back for Developing side,You can mention in resume stating you completely worked on Testing because they can't come and check .They will only check your work towards Testing.So be confident and mention only Testing details.If you give the developer details in resume it's like too many questions in that few we can't even justify the interviewer.
the company will not be concerned about your developer experience as long as you show your passion to be a tester. when the interviewer asks you about it, tell them what attracted you towards testing field. all you want to do is to make them believe that you are born to be a tester and you will give your best in this field.

I have a career gap of more than 1 year. I was working as developer. Now I started doing automation testing course in selenium and core Java.. How should I start my job search in testing. 
@shruthi pillai
keep applying for jobs through portals. specify your skills. dont let that one year gap occupy your mind. attend each and every interview. dont be disappointed with rejections and keep improving. they want your skills and the gap is a least concern if you have a valid reason. believe that you are capable. good luck!