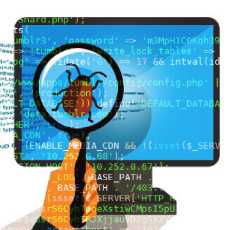 Software Testing Squad
All About Software Testing In One Place!
131 Members
Join this group to post and comment.

Mobile app testing scenarios
1)Check if the app works well with multiple carriers and multiple devices
2)Usability of the features in a mobile screen
3)Testing it on different mobile platforms – like Android and iOS
4)Installations, uninstalling, launching the app with network and without a network, testing functionality
5)Network connections –WiFi, 2G, etc.

Distinct mobile devices- the application must work on every distinct device 
Interruption testing-Whenever user is using an application, he/she may face some interruptions like push notification, incoming or outgoing calls/sms/mms, network coverage outage, low memory alert during testing.
Mobile operating system versions-all the versions of particular Operating Systems, which are supported by App, needs to be tested to ensure smooth operations across all the users.
Online and offline state
Inconsistent internet connection- test how the app works in an inconsistent network

Types of testing related to android application

Functionality testing
Android UI testing
Compatibility testing
Interface testing
Network testing
Performance testing
Installation testing
Security testing
Field testing
Interrupt testing

Security testing on a mobile application is a must-have these days. The minimum security vulnerabilities you should test for are -
1. Data flow vulnerability. Do a quick QA test on flows that include personal identifiable information and data input required from the user. Where is this data stored? Double check that the information is sent over secure channels and is encrypted at all times, and make sure that it does not get saved on the client's side (the smartphone) at any point.
2. Data leakage. Make sure that data isn't leaked through log files (been there, seen that issue multiple times!).  
3. Data  protection. Make sure that all web data going to and coming from the app to the server side is protected. Most robust apps use HTTPS for data encryption, and if your company follows this practice then you need to do a quick security test to ensure that all authenticated pages are served over HTTPS, including CSS, scripts and images.