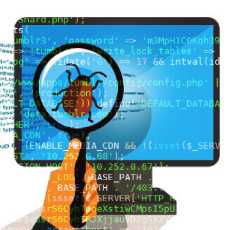 Software Testing Squad
All About Software Testing In One Place!
133 Members
Join this group to post and comment.

How to get started with software testing?
How to get started with Software Testing?

According to me we need to be good at programming languages,so that we can test program according to requirements given by client.we have many sites to learn the testing strategies ,so that we can learn new methods and develop our skills..one need to have basic knowledge about accessing web,systems,in different environments.one need to be good at analytical and logical thinking .problem solving,creativity,make sure that project doesn't not have any errors and meet all requirements.

To get starting with software testing there are many things which you have to consider:
1.Lear SQL:As this is one of the most fundamental skills every software tester must master.It is a database language used to retrieve and manage data in relational databases.Most QA job openings today expect software QA engineers to be proficient in writing and executing SQL queries.
2.Mobile Testing:The next element one must consider when getting started in software testing is to learn how to test mobile applications.As these mobile applications and technologies have become a part of our everyday lives.So learning how to test mobile applications on a variety of platform like android and iOS will serve one well into arena of software testing.
3.Web based applications: Almost all applications today are web based.Most job openings today centre around one's ability to test web applications.
4.Learn to automate:As one grows in software yet career learning to automate applications is a skill that cannot be overstated.Automation is the future of software testing.so learning the automation tools is a great way to well balanced career as a software tester.
Above these all we must also have good programming knowledge to involve in software testing.