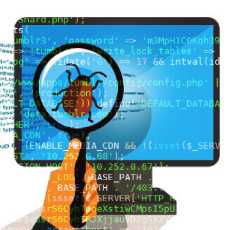 Software Testing Squad
All About Software Testing In One Place!
133 Members
Join this group to post and comment.
How is SDLC different from STLC?

SDLC stands for Software Development Life Cycle.STLC-Software Testing Life Cycle.The abbreviations of both cycles itself says that they are two different approaches where one belongs in  developing a software and the other for the process of testing a software.Also both of them undergoes different phases and follows a planned and systematic ways.
SDLC is the framework that helps in defining tasks performed at each step in the software development process and aims to produce a high quality software which meets the customer expectations,completes it within time and within the estimated cost.It is also called software development process.And consists of detailed plan that describes how to develop,maintain,replace,maintain a software.It consists of 6 stages.
1.planning
2.Defining
3. Designing
4.Building
5.Testing
6.Deployment
The above link provides you the brief description of the stages.Also we have different models that follows the software development process.
Stlc is the sequence of activities to perform software Testing.These are performed to  certify a software product.There are different phases in Stlc and each of them has a definite entry and exit and we cannot move to the next stage until and unless the previous stage has met the exit criteria.The phases are:
1.Requirement Analysis
2.Test planning
3.Test case development
4.Environment setup
5.Test Execution
6.Test cycle closure.
https://www.google.com/amp/s/www.softwaretestingclass.com/software-testing-life-cycle-stlc/amp/
Software Testing Life Cycle STLC
The above link provides the description of how each phase works.

not making complicated,SDLC, which stands for software development life cycle, is something an organization considers for the development of a software product. whereas STLC(software testing life cycle) is what a tester considers while testing a software product.