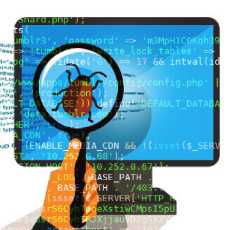 Software Testing Squad
All About Software Testing In One Place!
128 Members
Join this group to post and comment.

Explain web-based testing?
Explain end-to end testing of any web application.

Web testing is a software testing practice to test the websites or web applications for potential bugs. It's a complete testing of web-based applications before making live.
A web-based system needs to be checked completely from end-to-end before it goes live for end users.
The UI design and functionality are the captains of website testing. 
Functionality testing
Test for – all the links in web pages, database connection, forms used for submitting or getting information from the user in the web pages, Cookie testing etc. 
Usability Testing:
Usability testing is the process by which the human-computer interaction characteristics of a system are measured, and weaknesses are identified for correction.
• Ease of learning
• Navigation
• Subjective user satisfaction
• General appearance
Interface testing :
In web testing, the server side interface should be tested. This is done by verifying that communication is done properly. Compatibility of the server with software, hardware, network, and the database should be tested.
Compatibility testing:
Compatibility of your website is a very important testing aspect. See which compatibility test to be executed:
Browser compatibility
Operating system compatibility
Mobile browsing
Printing options
Performance testing:
The web application should sustain to heavy load. Web performance testing should include:
Web Load Testing
Web Stress Testing
Test application performance on different internet connection speed.
Security testing:
The primary reason for testing the security of a web is to identify potential vulnerabilities and subsequently repair them.
Network Scanning
Vulnerability Scanning
Password Cracking
Log Review
Integrity Checkers
Virus Detection