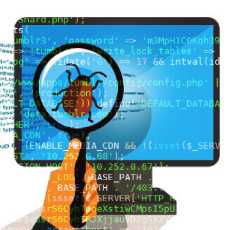 Software Testing Squad
All About Software Testing In One Place!
131 Members
Join this group to post and comment.

Enlist some important test scenarios for testing a website.
There are many parameters that should be considered while deciding the important test scenarios for testing any website.Also,the type of website to be tested and its requirement specification plays an important role here.
Enlisted below are few important test scenarios that are applicable for testing any type of website:
Test the GUI (Graphical User Interface) of the website for checking the consistency of the design elements and page layout.
All page links and hyperlinks are checked for their redirection to the desired page.
In case of presence of any forms or fields on the website, testing scenarios consist of testing with valid data,invalid data,testing with existing records as well as testing with empty records.
Functionality testing as per the requirements specification is done.
Performance of a website is tested under heavy loads to determine the web server response time and database query time.
Compatibility testing is done to test the behavior of an application on a different browser and OS(operating system) combinations.
Usability testing and database testing is also performed as a part of test scenarios.

Web testing checklists
Functionality Testing -Test for all the links in web pages, database connection, forms used for submitting or getting information from the user in the web pages, Cookie testing etc.
Usability testing -Usability testing is the process by which the human-computer interaction characteristics of a system are measured, and weaknesses are identified for correction.
Interface testing -In web testing, the server side interface should be tested. This is done by verifying that communication is done properly. Compatibility of the server with software, hardware, network, and the database should be tested.
Compatibility testing -Browser compatibility,Operating system compatibility,

Mobile browsing,

Printing options

Performance testing -The web application should sustain to heavy load. Web performance testing should include:Web Load Testing,

Web Stress Testing.

Test application performance on different internet connection speed.

Security testing -The primary reason for testing the security of a web is to identify potential vulnerabilities and subsequently repair them.