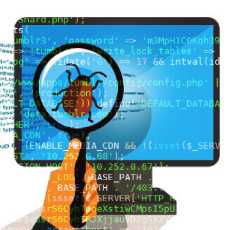 Software Testing Squad
All About Software Testing In One Place!
130 Members
Join this group to post and comment.
Do Software Testers Get Paid Lesser Compared To Developers?
I've already heard the complain that software testers, QA engineers are paid lesser than software developers at equal experience levels. 
Even at fresher levels, I've seen some of the companies differentiate between the salaries of employees joining QA role and Dev role.
What's your experience with this? 
I am not sure about at fresher level as Dev or QA streams are allocated after they join the company with certain package. But Yes, as a experienced candidate the salary offer to QA is less as compared to Dev even though both have same level of experience. 
It is believe that  testers dont require many skills than that of developers which is not true. 
Many developers needs to test and testers need to write code. Selenium IDE, programming languages  etc are used for testing so that it will be easy and fast.
Also TDD and BDD are currently booming in all development life-cycle projects so developers also need to think from third part/end user/tester perspective and not just code and run.
So in all both cross their ways in doing the thing to make it work. 
Still ,geenrally on payscale QA lag behind from Devs.
Unfortunately it's the sad reality of the IT profession where QA engineers are paid lesser than those in the development domain. Not that programmers are required to do cutting edge work by default.
I've seen that most of the times, QA engineers end up doing more technical work than developers. I wonder if this is the case in US, UK and Australia as well. 
Yes, software test engineers do get paid lesser compared to software developers. However the difference is not big these days.

Yes,Sowtware test engineer will get paid less compare to developer because when we want to test the data the page should be there it is developed by the developer.Once work completed by the developer only tester can start the work ,not only this region to develop a page is very difficult compare to test a page flexibility.

unfortunately yes. even when the testers play equally important role as developers. No product can be delivered to the client without being tested because it is obvious that the client will reject the product if there were bugs found. who wants a defective product even after spending a handsome amount on it? somewhere in the core, even the developers do their work with utmost attention so that the tester will not find a bug. testers are one of the main pillars that keep the foundation strong yet paid less.

The difference in the salary is reducing day by day as the technical skill expected from the QA have also increased. TO work in the rapidly changing way of s/w processes moving towards agile it is important that QA has scripting skills to make his/her life easy during shorter release cycles with automation.
The more technical skills QA has the more multi -role opportunities are open now a days and that brings in high scale demands. So as long as you got good set of skills you will be paid almost at par with developer.