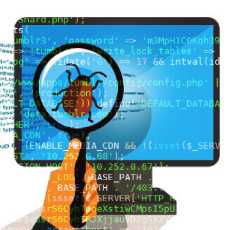 Software Testing Squad
All About Software Testing In One Place!
131 Members
Join this group to post and comment.

Discovering New Bugs-Benefit of End-to-End Testing
If you're not testing the same way your users are experiencing your product, you won't detect every bug. However, they might!
Despite your best efforts, consumers always seem to create new and never-before-heard-of ways to interact with software. Bugs in these scenarios can be extremely challenging to find as they can slip by your functional and performance tests undetected.
It's essential to your success and the happiness of your end-users that you detect bugs before they reach production. The most effective way of doing this, is through end-to-end testing. The process will ensure you test your application, end-to-end, the way it would be used in the real world.

End-to-end testing is a technique used to test whether the flow of an application right from start to finish is behaving as expected. The entire application is tested for critical functionalities such as communicating with the other systems, interfaces, database etc