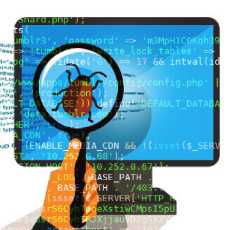 Software Testing Squad
All About Software Testing In One Place!
131 Members
Join this group to post and comment.

Beware of latent defect
a latent defect is a defect that user is unaware of but owner and developer are aware of. this may cause issues when regular or default tasks fail to perform. testers often ignore these type of defects which may lead to further defects.

Latent defect is a popular term in the dictionary of software testing.This is a defect that is not known to the customer unless he faces an unforeseen situation but at the same time the developer or the seller is aware of the defect.This defect comes to existence because the truthful set of conditions was never met it is present in the system for a long time may be during the production process.The bug may exist in the system for one or more versions of software and may be identified after its release.One of the reason why latent defect exists is because exact set of conditions haven't been met.It seems to be a sly one that doesn't cause any harm at the moment but waits to show it's true colours.
Signs of latent defects-
Be smart and apply the easiest way process the set of triggering events against older versions of the software and  find that if the bug has been hanging around from a long time since the past.Actually we don't get to call a bug a latent defect it you haven't paid enough attention to testing the system properly.Thats just ignorance,no matter how long the bug has been sitting around.These defects are hence those that even remain after the production of the product.