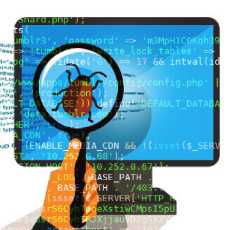 Software Testing Squad
All About Software Testing In One Place!
127 Members
Join this group to post and comment.

Benchmark testing
Benchmarking testing is the process of comparing application performance with respect to the industry standard given by some other organization.
It is a standard testing which specifies where our application stands with respect to others.

Benchmark testing is not a term related to just software testing,but it also deals with hardware testing and considered as one of the most important tasks in the business world.
This benchmark testing can be done for following services,
>> Browser compatibility
>> Broken Links
>> HTML compliance
>> Load Time
>>Accessibility
>>Link popularity.
Why Benchmark testing is important:
At the business level,benchmark testing can be helpful in determining,
How well a web-based application is performing with respect to the competitors.
How different types of customers experience the response time and availability of a site.
 It ensures that websites compiles with standards and best practices.
It enables to evaluate third-party service providers prior to making a contracting decision.
Allows to figure out the mistakes to be avoided.