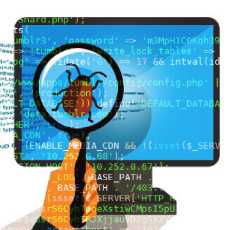 Software Testing Squad
All About Software Testing In One Place!
132 Members
Join this group to post and comment.

Be client minded
if you are either developing an application or testing it, do it with the mind of a client. question yourself. is this the product you wanted? are the specifications met? are the most important functions operating in a correct way? what are the functions you would check first? is the product worth of your money spent on it? answer all the questions that come into your mind and in this way you will be able to deliver a minimal defective product which client would love.(no product can be completely defect free. even the client knows.)

You are so right @Rumesha Sk .
Here is the additional information for your post.
Great Tester must always try to make their clients happy.So to become a good tester, one of the quality, that tester should have is client-minded/client-oriented.Tester must understand that customers do not posses the same technical skills as testers.Clients may not have the expertise in the domain or technology and may not have though of all the scenarios and use cases that may come up.They must make the best use of their testing skills keeping in mind their client's mindset while delivering the product their clients actually demand.