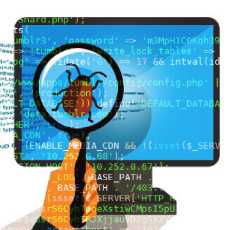 Software Testing Squad
All About Software Testing In One Place!
131 Members
Join this group to post and comment.

Advantages and disadvantages of Test Documentation
Advantages of Test Documentation
The main reason behind creating test documentation is to either reduce or remove any uncertainties about the testing activities.Helps you to remove ambiguity which often arises when it comes to the allocation of tasks.
Documentation not only offers a systematic approach to software testing,but it also acts as training material to freshers in the software testing process.
It is also good marketing & sales strategy to showcase Test Documentation to exhibit a mature testing process.
Test documentation helps you to offer a quality product to the client within specific time limits.
It also helps to configure or set-up the program through the configuration document and operator manuals.
Test documentation helps to improve transparency with the client.
Disadvantages of Test Documentation
The cost of the documentation may surpass its value as it is very time-consuming.
Many times,it is written by people who can't write well or who don't know the material.
Keeping track of changes requested by the client and updating corresponding documents tiring.
Poor documentation directly reflects the quality if the product as a misunderstanding between the client and the organization can occur.