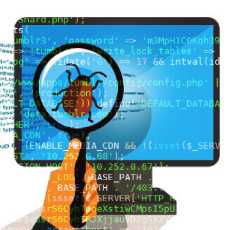 Software Testing Squad
All About Software Testing In One Place!
128 Members
Join this group to post and comment.

About TestComplete
TestComplete is a powerful automated testing tool that allows anyone in an organization to UI test scripts that work on Desktop, Web, and Mobile applications by scripting in their favorite languages or using the robust record and replay feature.

TestComplete ,developed by Smartbear Software, offers support to a wide range of technologies such as .Net,Delphi,c++Builder,Java,Visual Basic,HTML5,Flash,Flex,Silverlight Desktop,The Web and Mobile system.
TestComplete helps testers develop their test cases in various scripting languages like JavaScript ,Python,VBscript,DelphiScript.It is available with two licenses and a free trail version valid for 30 days.
Why use this tool?
TestComplete offers a wide range of test automation capabilities.Some of them are listed below
Keyword Testing: Using the built-in keyword driven test editor testers can develop keyword driven frameworks with ease.

Scripted Testing: Testers can write test scripts from scratch or modify recorded ones in a built-in editor
Test Record and Playback: Provides the basic mechanism of record and playback for test creation.The recorded test cases can be modified as needed.

Integration to Bug Tracking Software: Integrates with various bug tracking software such as Jira,Bugzila,etc.It can be used to modify or create items in bug tracking software using issue tracking template.
Data Driven Testing: Easy data extraction from CSV files,databases tables,Excel sheets,etc.

Test Visualizer: Capture screenshots during test execution allowing us to differentiate between expected and actual screens.