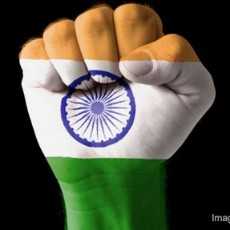 Indian Political
Indian politics related discussions, opinions, questions and answers.
47 Members
Join this group to post and comment.

Will Smriti Irani Win In Amethi in 2019 Against Rahul Gandhi?
What are the chances of Mrs.Smriti Irani to win in Amethi in 2019 against Mr. Rahul Gandhi as she is one of the strongest and energetic candidate?
What are your views on this?
I've doubts whether Smriti Irani will actually contest from Amethi this time. BJP would rather send someone else to fight from Amethi. However, from the videos on YouTube, it looks like people of Amethi are going to reject Congress this time. 
It'll be a fight worth watching. 

If Smriti Irani fights from Amethi, she'll give Rahul Gandhi a tough fight; but I see a very neck to neck fight that Mr. Gandhi will win. It's very prestigious seat for Congress to lose. I don't think they'll let that happen. As @Kaustubh Katdare said, BJP won't send Irani to fight from Amethi the second time. A better deal would be to fetch Mr. Vishwas into BJP and let him fight again.