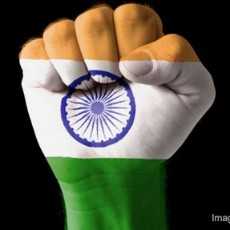 Indian Political
Indian politics related discussions, opinions, questions and answers.
47 Members
Join this group to post and comment.
Will 2019 be Modi vs No Modi?
Will 2019 be a Modi centric election? As elections battle heats up will Congress and opposition parties highlight Modi Governmnt's failures or focus on aspirations of the people?
I believe PM Modi and his party are all ready to for the eminent battle of Modi vs the rest. Not only is the tone set for the upcoming election, but in a recent interview with ANI, Modi himself  admitted that he is prepared for such a battle. Modi spoke on a wide range of issues from demonetisation to Ram temple issue and surgical strikes to triple talaq.
It's a must watch. Check -
https://www.youtube.com/watch?v=FGf5D4oBDp4
He said that Congress is misleading farmers with loan waivers. What are your thoughts on that?
Correct. Raga and the opposition is still busy highlighting NDA Government's failures. Even today those who say Modi wave is over have tacitly accepted that Modi wave once existed. Then and now its still the same. Modi vs No Modi. The opposition has  to remember to focus on people.
The opposition has been targeting Modi and only Modi. I think that's a very bad strategy to go into elections because Modi's maintained a clean image throughout and it's evident from his lifestyle. 
Opposition will have to bring out some other topics - like job creations and farmer loan waivers to have a chance.