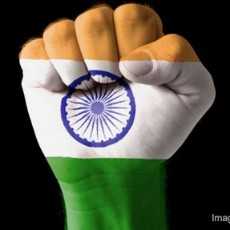 Indian Political
Indian politics related discussions, opinions, questions and answers.
46 Members
Join this group to post and comment.
What if Congress projects Priyanka Gandhi as PM candidate just before the 2019 Lok Sabha Elections?
I'm sure each political party has its own 'trump card' to be opened right before the elections. I was wondering what could Congress do to surprise everyone. So far, the BJP has been targeting Rahul Gandhi by repeating that he's the PM candidate from Congress; but Congress could surprise everyone!
Let's say they project Priyanka Gandhi as their PM candidate say just about a month before the elections. If that happens, 2019 lok sabha elections would suddenly become super exciting. 
Do you think that can happen? If it does, what could the BJP do? 

I don't think they will opt for Priyanka as pm candidate. If at all she will pull strings from behind. If they bring her as pm candidate it will be a big embarrassment for rahul Gandhi 

And what if Priyanka get sympathy vote from Rahul Gandhi just like Indra Gandhi and Rajiv Gandhi? Anything is possible in politics now.