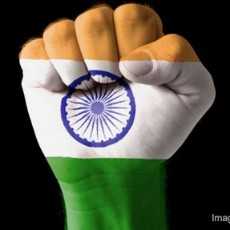 Indian Political
Indian politics related discussions, opinions, questions and answers.
49 Members
Join this group to post and comment.
Modi Vs. Gadkari - Who'd You Pick for PM?
There were a few debates on the news channels that Nitin Gadkari could be picked up as the prime minister if the BJP doesn't get full majority. The survey predictions are hinting at BJP scoring a little short of the full majority mark. 
In such case, BJP will have to gain confidence of its allies and general belief is that alliance partners will prefer Gadkari over Modi.
What's your take on it? 

I'll pick Modi. Gadkari lacks the Modi's image of a common man who rose to the highest job in the country. Even if he's one of the best performing ministers in the Modi cabinet, he is certainly not ready to become the PM. 
If at all BJP projects Gadkari as the PM; BJP is certain to lose the elections. It's still Modi wave that will bring votes to BJP. Trust me, people aren't going to vote for their local candidates in the general elections - their votes will be for Modi. I think Gadkari knows this very well. 

Modi and Gadkari are two contrasting political figures. Modi is someone who believes in ekla chalo while Gadkari believes in walking shoulder to shoulder with allies. Both the philosophies have partial merits. But Modi still is the the most popular PM candidate in country. Also the reason behind the unhappiness of NDA allies seems to be their own unfulfilled agenda. In such a case it is futile to have a PM that believes in walking with the allies.