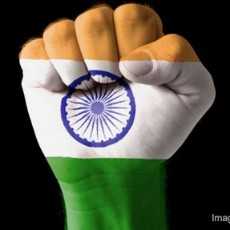 Indian Political
Indian politics related discussions, opinions, questions and answers.
46 Members
Join this group to post and comment.
Minimum Income Guarantee - Can Rahul Gandhi and Congress Fulfil the Promise?
Rahul Gandhi has just promised that if the Congress comes to power in the 2019 general elections, it will guarantee minimum income to all Indian citizens. Of course, Rahul Gandhi and Congress needs a 'strong' point against Narendra Modi and BJP; but I think this is 'too much'. 
Rahul Gandhi's promise is that Congress cannot build a new India while millions of our brothers and sister suffer the scourge of poverty. If voted to power in 2019, the Congress is committed to a Minimum Income Guarantee to every poor person to eradicate poverty and hunger. This is our vision and promise.
I'm wondering if Congress actually comes to power in 2019, will it be able to fulfil the promise? I've big doubt. 
Basic Minimum Wage in India
I referred to the Government website 'Chief Labour Commissioner Central' to look for the information: VDA Minimum Wages order dated 28/9/2018 | Chief Labour Commissioner . 
For Unskilled Worker:  Minimum Wages Range from Rs. 321/day to  Rs. 355/day.
For Semi-Skilled Worker: Minimum Wages Range from: Rs. 328/day to Rs. 389/day.
For Skilled Worker: Minimum Wages Range from. Rs. 356/day to Rs. 422/day.
For Highly Skilled Worker: Minimum Wages range from Rs. 389/day to Rs.467/day
 This basically converts to ~Rs. 7k+ minimum spend per month!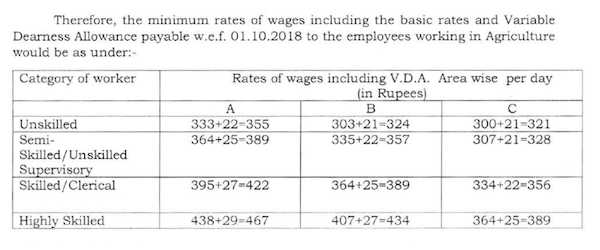 MGNREGA - Mahatma Gandhi National Rural Employment Guarantee Act
Let's not forget the MGNREGA scheme that the UPA government introduced, but could not implement successfully. The scheme already guarantees 100 work-day per year at minimum wage. Make no mistake, this would put the total burden on economy at just 0.3% of the economy; and in fact it's lower than the total burden on the economy that the farmer loan waiver puts.  
Rahul Gandhi has not explained what's his grand plan to implement the scheme and whether it will be implemented in addition to the existing schemes. 
What do you think is going on here? Can Rahul Gandhi and team fulfil the promise? Or it's just a desperate attempt by RAGA to get the lost power?

Before poll every party goes on a sop spree. It seems Rahul Gandhi is trying to emulate Modi. In 2014 Modi had promised rs 15 lakhs to each citizen. But more than anything it is a desperate attempt to win back lost power