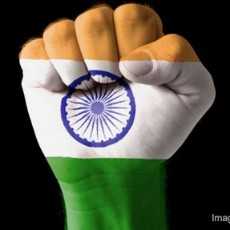 Indian Political
Indian politics related discussions, opinions, questions and answers.
46 Members
Join this group to post and comment.

Has Indian media taken sides ?
Is Indian media inherently biased or they have become so? Or is it that they truly believe the party they are supporting? Or is journalism purely bad business? 
Media can never be independent as long as it's funded by Advertisements. The party that pays for the ads will always command the content.
As of now, even the social media is biased; because it runs on Ads. Plus the media house owners have their own agenda!
It's a global problem, IMHO.

I think the public is aware of the media being biased but they simply choose not to pay heed. 😏 
As @Kaustubh Katdare mentioned, media needs funds to operate and these are often provided directly or indirectly by political parties. These parties won't fund the media that writes against them. Media can never be independent. That is a fact of life.

I agree with all of you guys but don't you think its better then before. Let me explain what i do is, First i watch one channel to understand the point of view of one party and then watch another channel to understand other party and take decision according to my own knowledge.