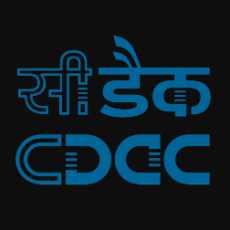 CDAC Aspirants
CDAC C-CAT Preparation, Study, Role, Rank and Institutes related questions and answers
94 Members
Join this group to post and comment.
Which is the best CDAC institute according to your rank?
A lot of people are worried about their ranks and which centres they would get.
Each and every centre follows the same curriculum. All the students from all the institutes get a lot of calls. There are a lot chances you would get placed whether you are from CDAC ACTS , CDAC IACSD , CDAC VITA , or any of the centres from Bangalore. What matters the most is how you utilise your time there in those six months.
I would suggest you not to get disappointed even if you have got lower ranks. Don't listen to negative statements. Believe in yourself and work hard. Each and every CDAC institute provides you with great platform.
What are your thoughts on this? Share below.
I think ACTS is one of the best institutes for CDAC based upon reviews by so many of CDAC aspirants. 

I'm confused between CDAC ACTS, Pune and Sunbeam, Pune. Isn't Pune considered the best for placements? Will I get it at least by the 3rd round of counselling? My rank is 650
I got 2235 Rank in CCAT and I want to pursue PG DBDA, which CDAC center I can get according to the rank?
My choices were
1. C DAC, Pune
2. Sunbeam, Pune
3. KP, Bangaluru
4. IACSD, Pune
Please do reply with the best of your knowledge.
Thanks in Advance :) 

My Cdac rank is too less. Is it worth to wait till 3rd counselling or just move on.
My rank in Cdac A+B is 6185. So I choose Cdac Hyderabad and Bangalore for pgdac. Will I get seat in these for my ranking and is Cdac Hyderabad is good for Dac placements?

I have got 930 rank in A+B+C in C-CAT. Can I get C-DAC ACTS Pune for VLSI or which is best for VLSI?