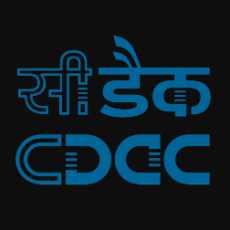 CDAC Aspirants
CDAC C-CAT Preparation, Study, Role, Rank and Institutes related questions and answers
85 Members
Join this group to post and comment.

Should one join CDAC Pune VLSI or ESD after 2 years of experience in IT.
Hi,
I am working in IT sector for last 2 years ,I am not feeling very happy here but the money has kept be going, I gave CDAC exam in DEC and have got 122 rank in A+B+C section,Being an ECE graduate I always have wanted to work in core domain,Shall I take this opportunity or Its not worth to waste my two years experience and I will also have to take risk of leaving my job.
From what I have heard, among all the CDAC institutes that offer VLSI, CDAC ACTS is the preferable one. So do choose that if you decide to pursue CDAC VLSI course. You can read many experiences on sites like Quora from people who left their IT jobs to pursue CDAC course. They gave their absolute best during the course and secured a job that they wanted. If you are currently not working in VLSI, I'd suggest that you should be ready to join a job after CDAC with the same payscale or even slightly lesser. That's the price you would have to pay for working in a new domain as a newbie. Apart from that, if you do well in your time at CDAC, I dont think job opportunity will be a problem for you. It all comes down to how well you can crack the technical interview.
Siddharth, you did not mention the kind of role you are playing in your current job. Yes, money is a great factor that keeps many going even in the profession they do not enjoy.
I'm not sure which center or rank you are aiming for; but you should be able to get the center of your choice. If that's the case, enquire about the placements. If they look promising you may take the plunge.
Another option that you could explore is called 'Sabbatical'. Most of the IT companies in India offer long-term, unpaid leave. That way, you could opt for the CDAC course and still have a job if you are unable to find a suitable job after completion of the course. 
You will have to take your immediate managers and bosses into your account and inform them of your plans. If they are supportive, sabbatical is definitely an option to explore.
Do let us know your choice. Also please do help us answer the questions asked by our fellow engineers in this group.