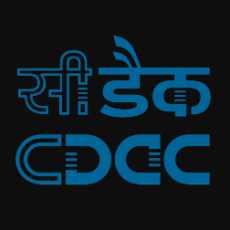 CDAC Aspirants
CDAC C-CAT Preparation, Study, Role, Rank and Institutes related questions and answers
94 Members
Join this group to post and comment.
How to prepare for CDAC C-CAT in 15 days to 1 month?
Preparation for CDAC C-CAT in 15 days to about 1 month is quite possible. In fact, I've known a few students, who didn't do well in their engineering studies, but cracked C-CAT in mere 10 days of preparation. I'd say they were just 'smart' folks who cracked the C-CAT preparation code! 
I'll discuss the strategy they had adopted; but keep in mind that it requires exceptional discipline and total cut-down of social media. You might think that you could do 'well' by just accessing Facebook or WhatsApp for 10 minutes a day; but it doesn't work like that. 
You've to give your 100%! The preparation involves studying for about 10-12 hours daily with 'selective focus'. I believe it's well worth it considering the jobs they got after CDAC. One said that he wasted 4 years of engineering and had to do something to get his life back on track. 
Strategy
1. Divide your study time into three equal parts: say Part A, Part B and Part C
| | | |
| --- | --- | --- |
| TEST PAPER | TOPICS | DURATION |
| Section A | English, Quantitative Aptitude, Reasoning | 1 hour |
| Section B | Computer Fundamentals, C Programming, Data Structures, Data Communication & Networking, Object Oriented Programming Concepts,Operating Systems | 1 hour |
| Section C | Computer Architecture, Digital Electronics, Microprocessors | 1 hour |
These parts correspond to the three sections of the C-CAT : Section A, B and C respectively. In order to crack C-CAT, you've to do well in all the sections. It's therefore essential to focus on each of the section equally. 
This is 'different' from the recommended strategy that 'focus on your strengths'. 
Let's say you are good at Digital Electronics and continue to focus on Section C, it's obvious that you won't do good in your weak areas. 
That's the reason you need to focus on all the three sections equally. 
2.  Narrow Down Topics to Prepare
CDAC's official website mentions the reference books for a reason. But it's impossible to read all the books, right? We need a mechanism to find out what kind of questions are being picked up by paper-setters year after year. You need to download the previous years papers. CDAC Question Paper With Answers | CrazyEngineers
For each paper, you MUST attempt each and every question. Refer to the official reference book for clarifying your doubts and mark that section in the book - so that it's easier to 'revise' in the last 2 days. 
Do this for each section. Do not skip any question. 
3. Focus on Programming Concepts
If you paid any attention during engineering - I'd expect you to have some knowledge of programming concepts. That's a very good start. As mentioned in #2, you'll have to brush up the topics on which questions were asked. 
If you need some extra help - always search CrazyEngineers first and feel free to ask your doubts in this section. 
Make sure to focus on programming concepts - because these are going to help you in your career - not just in cracking the CCAT exam.
4. Time Table
 Day 1 - 10 : Follow #2 - Attempting every question and referring to books for clarification.
Day 11 - 13 : Try to attempt mock C-CAT exams. 
Day 13 onwards till exam: Attempt the mock exams and keep revising. Often referring back to the questions that you found difficult.
Advantages of this strategy:
This strategy was used by a few fresh graduates who were preparing for CCAT about 2 years ago. They're doing pretty well (placed in MNCs at international locations) and worked super hard for 15 days. Of course, not everyone is that committed and can put in required efforts. 
The key here is to focus only on the 'concepts' and 'questions' that the C-CAT paper setters are fond of. You not only cut down the time to prepare, but also narrow down your focus on cracking all the sections equally well. 
Ask questions below or add comments. Let's help each other crack the CCAT and get into CDAC!